Edgard Bertaut
Club Chair, Membership Chair
Edgard Bertaut has been actively caving since the late 1990s and joined PSC in 2004.  He was drawn into caving first by tourist trips and then by the Gangsta Mappers' Cassell Cave project.  Since that time, most of his caving has been survey trips into Memorial Day Cave, along with the occasional tourist trip.  From short trips with beginners to serious project caving, it is all caving and it is all fun.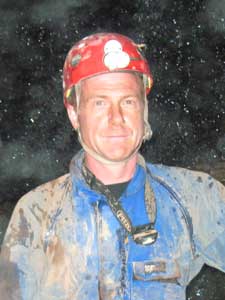 Susan Posey
Administrative Director
Susan Posey began caving in 1990, while living in West Virginia. Her first grotto was/is the Monongahela Grotto, but she has been a member of PSC since the mid-90's, moving to the Washington DC Metro area in 2001. Over the years she has been active in Monongahela Grotto's Tucker County WV survey, the Shaver's Mountain WV survey, the Hellhole Cave survey and the Germany Valley Karst Survey. She is still active in the GVKS and especially enjoys cave digging.
Art Latterner
Executive Director
Art Latterner is a great guy! But it's been a long time since he last took his daughter caving.